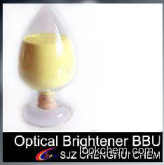 Fluorescent Brightener 220 CAS NO.16470-24-9

Keywords
C.I. Fluorescent Brightener 220
Optical brightener BBU
BBU 220
Quick Details
ProName: Fluorescent Brightener 220
CasNo: 16470-24-9
Molecular Formula: C40H40N12Na4O16S4
Appearance: Light Yellow Uniform Powder
Application: Coating; Paper Pulp;Surface Gluing
DeliveryTime: Deliver goods during 20-30 days after ...
PackAge: In 25kgs cartons, 22mts/40'fcl without...
Port: china main port
ProductionCapacity: 5000 Metric Ton/Year
Purity: moisture content: 5.0%max
Storage: Should be stored in cool, dry and vent...
Transportation: Should avoid sunlight and crash
LimitNum: 1 Metric Ton
Superiority
1. Main supplier of Fluorescent Brightener 220 in China
2. Favorable price
3. large quantity to supply
SJZ Chenghui Chemical Co., Ltd. is located in Shijiazhuang, the capital of Hebei Province, 270km away from the south of Beijing. We are mainly specializing in manufacturing, import and export of chemical products. Our major businesses are:
1. Sulfanilic acid, we have been mainly engaging in manufacturering and sale in Sulfanilic acid for a more than 20 years, we are the earliest and largest producer in China, and have been selling our product to many areas in the world.
lookche
2. Optical Brightener & Optical brightener intermediates, we cooperate with other factory to produce Optical brighteners and intemediates , we mainly supply OBA for paper and detergent industry,and is the main producer of OBA for paper and detergent in China, both of our price and quality have advantages. We have been cooperating with some famous international company, such as P&G, Japan Kao cooperation and so on.
3. Other chemical products, Our trading department deal with other chemical business, we set up strategic business relationship and invest into some factories which produce high quality product along with competitive price.
4. Wire mesh, we establish wire mesh plant, mainly producing wire mesh for door and window protecting.
With more many years experience and efforts, Chenghui Chemical has grown to be one of leading companies in the line in China with excellent reputation, and also established the good business relationship with many companies around the world.
We always keep in mind of the tenet of "quality & price, professionalism & efficiency, reliability & reputation". We warmly welcome friends from home and abroad to cooperate with us and create a bright future together.
Details
Product name: Fluorescent brightener BBU
Formula:C40H40N12O16S4Na
Mocular Weight: 1165.12 (As international relative Atom Mass 1997)
Max UV Absorption wavelength: 350nm
Character: Show nionic character and optical blue color
Excutive standard :HG/T3727-2003
Specification: Appearance: light yellow uniform powder
Fluorescent Strenghth (equivalent to the standard sample):100±3
Color Shade: similar to the standard sample
Whiteness (the deviation with the standard sample) : -3 min
Moisture content: 5.0% max
Content of Water-insoluble Impurities: 0.5% max
Fineness (residual content passed through 250μm-pore sieve): 10% max
PROPERTY:
1.Good water solubility and can be dissolved in 3-5 times boiling water, and its solubility is 300 g per liter in boiling water and 150 g per liter in cooling water.
2. Good resistance to hard water, the ions of Ca2+ and Mg2+ have no influence on its whitening effect.
3. Good resistance to peroxide bleach agent and containing reductive bleaching agent (sodium hydrosulfite).
4. General acid-resistance and the optimal applied pH value >7.
USEAGE:
1. Used for cotton fiber and glue fiber.
2. Used in the syrup of discharge pattern of printing color.
3. Used in paper pulp.
4. Used in the process of surface gluing.
5. Used in the process of coating.

PROCESS:(Such as padding dyeing)
Bath temperature is about 95-98, holding time is about 10-20 minutes, bath ratio is 1:20, vapour steaming about 45 minutes, the dosage is 0.1-0.5%.